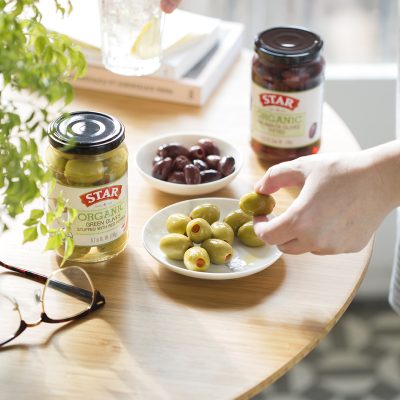 No need to hit the vending machine or make unhealthy choices when you're hungry between meals. These three healthy snacks will help calm your cravings while also offering the best nutrition. Make a note!
Olives  Tasty, appetizing, nutritious… Nothing could be better for your body than grabbing a handful of olives as a snack. They are a heart-healthy treat and provide an array of vitamins, minerals, antioxidants and healthy fats.  
Eggs for the win!  We spend all day looking for sophisticated snacks, when the answer is right in the fridge. Eggs are the best source of high-quality protein you can buy, and they taste fantastic. A hard-boiled egg with a splash of extra-virgin olive oil and salt, or an omelette (paired with cheese or canned tuna) are great healthy snacks to eat between meals.  
Nuts  Nothing could be better than snacking on a handful of walnuts, almonds, hazelnuts, pistachios or your favorite nuts to make you feel satiated and full of energy. Their heart-healthy fats combine with a high protein content and minerals like potassium, magnesium, calcium and phosphorus.