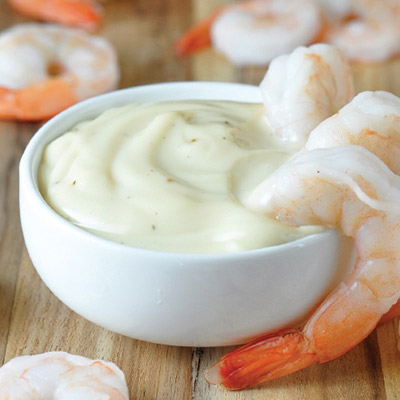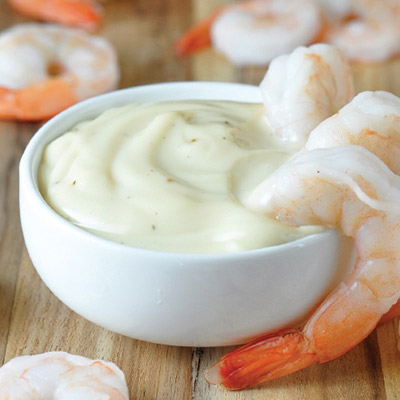 Ingredients
1 1/4 pounds peeled and deveined large raw shrimp, tails left on
2/3 cup mayonnaise
3 Tbsp. STAR Roasted Garlic Oil
1 Tbsp. grainy mustard
1 tsp. Worcestershire sauce
Salt and pepper
Instructions
In a large pot fitted with a steamer basket, boil 2 inches of water. Place shrimp in the basket, cover and steam for about 3 minutes. Spread out on a baking sheet and refrigerate for a few hours or until cold.
In the meantime, mix the mayo, olive oil, mustard, and Worcestershire together in a bowl; season with salt and pepper to taste. Refrigerate 1 hour to allow flavors to blend.
Enjoy with the cooked shrimp!
Related Recipes
Time: 1 hr 12 mins

Serves: 24