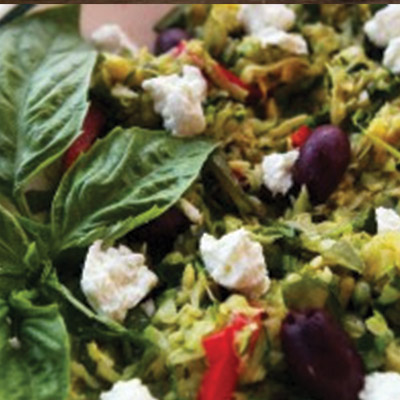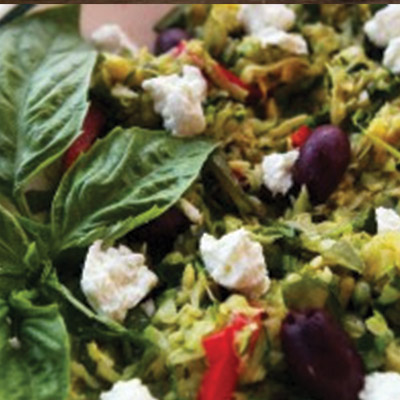 Ingredients
2 Tbsp. STAR Extra Virgin Olive Oil
2 cloves garlic, minced
1 small red bell pepper, sliced into thin strips
1 small green bell pepper, sliced into thin strips
1 to 2 cups seasonal vegetables
1 medium zucchini, coarsely grated
1 medium yellow summer squash, coarsely grated
Salt
Ground black pepper
4 oz. goat cheese, crumbled
1/4 cup loosely packed fresh basil leaves
1/2 cup pitted kalamata olives, optional
Instructions
Warm oil in a 10- or 12-inch skillet on medium heat. Reduce heat to low and add garlic. Cook  the garlic for 6 to 8 minutes or until it is soft and fragrant but not browned.
On medium heat, add peppers and stir to coat. Cook for 2 minutes, stirring often.
Add seasonal vegetables and cook for 1 to 2 minutes. Mix in grated zucchini and yellow squash. Cook until the squashes begin to turn translucent.
Season with salt and pepper to taste.
Transfer to a platter or individual serving plates. Top hot vegetables with goat cheese, basil leaves and kalamata olives. Serve immediately.
Prep Time: 10 Mins.
Cook Time: 20 Mins.
Total Time: 30 Mins.
Serves: 4-6