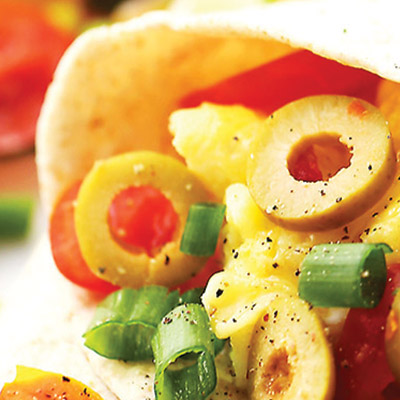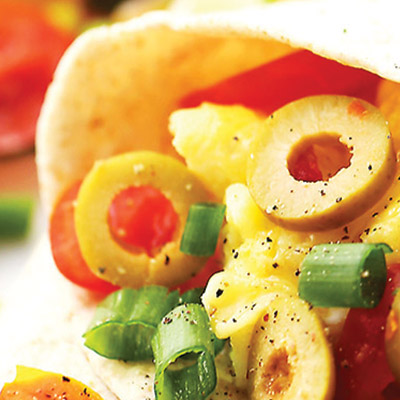 Ingredients
2 tablespoons butter
6 to 8 eggs
3 tablespoons water
2 cups Mexican Blend Cheese
8 (8-inch) whole wheat flour tortillas
1 cup chopped tomatoes
1/2 cup sliced STAR Hot Pepper Stuffed Olives
4 chopped green onions, white and green parts
Instructions
Melt butter over medium heat in a nonstick skillet.
Combine eggs and water in a mixing bowl; lightly beat to combine.
Add egg mixture to the skillet and cook until eggs are done, stirring frequently.
Heat tortillas according to package directions.
Divide egg mixture between the tortillas.
Top with tomatoes, olives, and onions.
Fold tortillas burrito-style and serve.
Prep Time: 5 min
Cook Time: 10 min
Total Time: 15 min
Serves: 6