Extra Virgin Olive Oil
There is no finer olive oil; made of fresh pressed olives with a rich, fruity taste and peppery finish. Use with your freshest foods and in recipes where its deliciously-robust flavor will enhance the overall taste of your dish.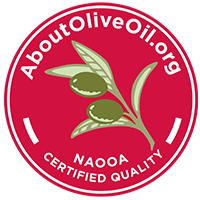 STAR is a long-standing member of the North American Olive Oil Association, and it has been tested to meet or exceed the International Olive Council's worldwide olive oil industry standards for quality and authenticity.