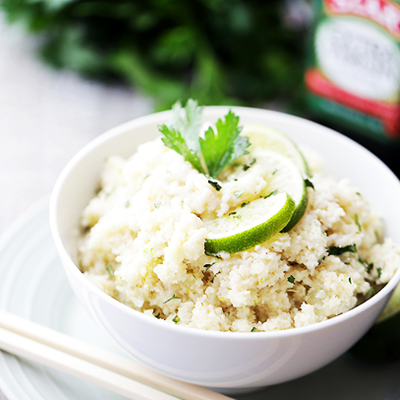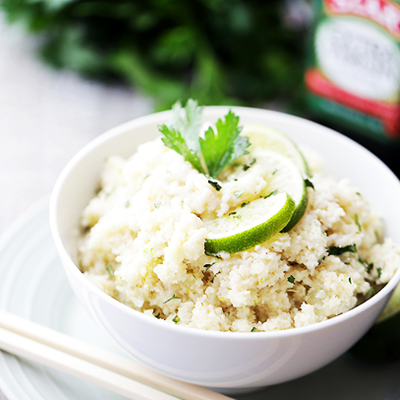 Ingredients
1 head cauliflower cut into florets
2 tablespoons STAR Extra Virgin Olive Oil
1 yellow onion, diced
3 garlic cloves, minced
1 cup canned organic lite coconut milk, stirred*
1 whole lime, zested and juiced
Salt and fresh ground pepper, to taste
Chopped fresh cilantro or parsley, for garnish, optional
Serve with lime wedges on the side, optional
Instructions
Add florets to the bowl of your food processor and PULSE until cauliflower looks like rice. You may have to do this part in batches, depending on the size of your food processor.
Heat olive oil in a nonstick skillet over medium-high heat.
Add onions and saute for 2 to 3 minutes, or until tender.
Stir in garlic and cauliflower rice; cook for 1 minute.
Add coconut milk; continue to cook for about 10 minutes, or until the coconut milk is adsorbed.
Remove from heat; stir in lime zest and juice.
Season with salt and pepper; taste for seasonings and adjust accordingly.
Garnish with chopped cilantro or parsley.
Notes
*Do not use coconut milk that comes in a carton; you can get canned coconut milk at your local grocery store. Please stir it well before adding the coconut milk to the cauliflower rice.