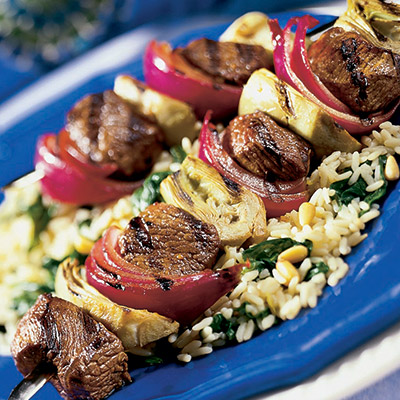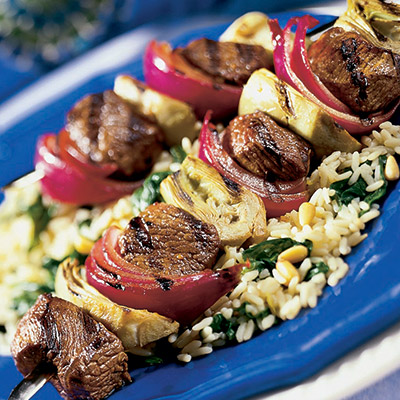 Ingredients
¼ cup STAR Balsamic Vinegar
4 garlic cloves, crushed
Freshly ground pepper
2 lbs. boneless leg of lamb, cut in 1 inch cubes
1 red onion, cut in chunks
2 (8 oz) packages frozen artichoke hearts
Instructions
In bowl, whisk olive oil and vinegar. Stir in garlic, salt and pepper to taste. Add lamb, onion and artichokes. Stir to coat.
Cover and marinate several hours or overnight in refrigerator, stirring occasionally.
Thread lamb and vegetables alternately onto skewers. Grill over hot coals about 8 minutes, brushing with marinade and turning several times.