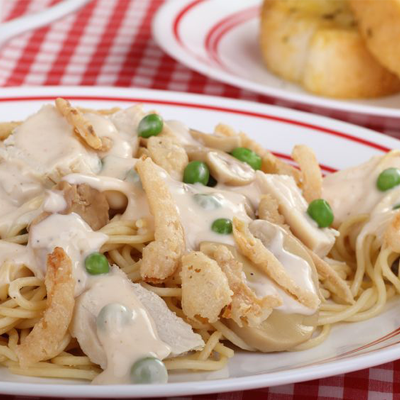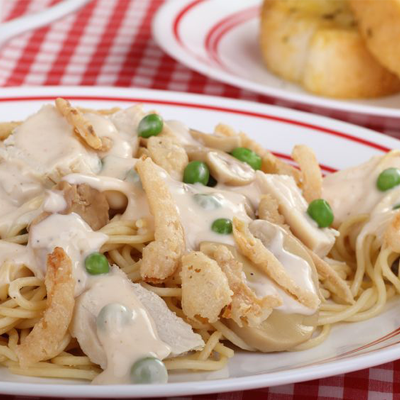 Ingredients
Instructions
In a large zip-top back, add the chicken, balsamic vinegar, olive oil, basil, salt and pepper. Marinade in the refrigerator for 30 minutes.
In a large sauté pan, heat up the olive oil over medium-high heat. Sauté the garlic until fragrant, about a minute. Sprinkle in the flour and mix well, cooking for another 2 minutes while mixing.
Slowly incorporate the chicken stock, whisking until you no longer have clumps. Whisk in the milk and simmer for 8 minutes, whisking occasionally, until the sauce has thickened.
While the sauce thickens, remove the chicken from the marinade. Discard the marinade. On a sauté pan, over medium high heat, cook the chicken 4 minutes on one side and 2 minutes on the other.
Add the Parmesan, salt and pepper to the alfredo and mix well. Add the sundried tomatoes, artichokes, peas and heat through for 2 more minutes.
Toss the pasta with the alfredo sauce. Serve topped with some chicken tenders and sprinkled with basil.
Prep Time: 30
Cook Time: 20
Total Time: 50
Serves: 4-6