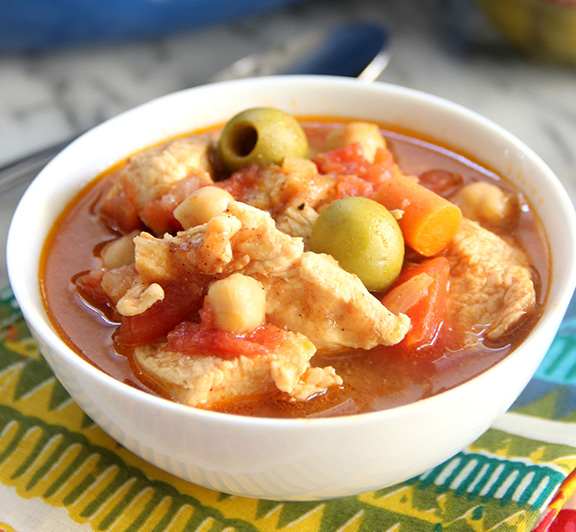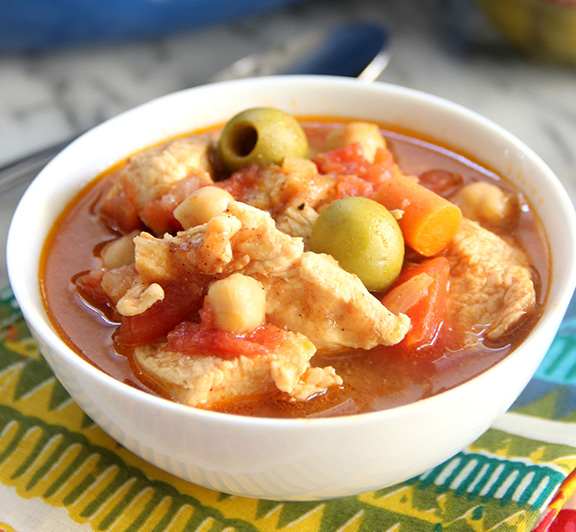 Ingredients
1 tablespoon STAR Extra Virgin Olive Oil
½ medium yellow onion, diced
1 pound boneless chicken breast, trimmed and diced into 1-inch pieces
salt and pepper to taste
2 tablespoons flour
1 teaspoon ground cumin
1 teaspoon paprika
1 teaspoon ground cinnamon
4 cups low sodium chicken broth
1 (15-ounce) can chickpeas, drained and rinsed
1 (14.5-ounce) can diced tomatoes (plus liquid)
Instructions
In a large pot or Dutch oven, heat the olive oil over medium heat. Add the onion and sauté for about 3 minutes. Add the chicken breast and season with salt and pepper. Cook the chicken until browned, about 4-5 minutes. Then sprinkle in the flour, cumin, paprika, and the cinnamon. Stir to coat the chicken with the flour mixture.
Pour in the chicken broth, chickpeas, diced tomatoes, and the green olives. Lower the heat to low, stir, and cover. Let the stew simmer for about 1½-2 hours for best flavor.
Feel free to adjust the seasonings to reach desired taste as the stew cooks.