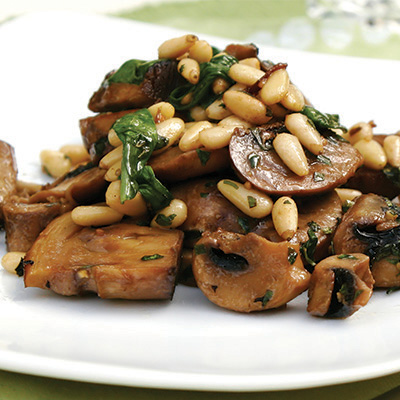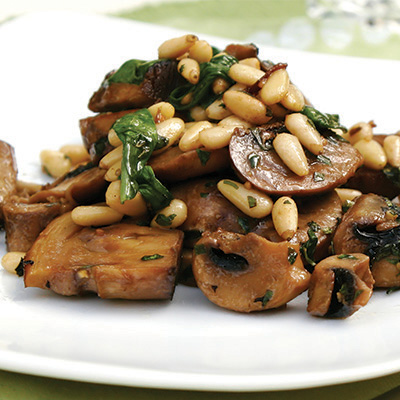 Ingredients
1/2 cup STAR Extra Virgin Olive Oil
1 1/2 lbs. mushrooms, wiped clean with a damp towel and sliced
1/4 cup chopped shallots
1/4 cup STAR Balsamic Vinegar
3 Tbsp. each chopped fresh basil and Italian parsley
Salt and pepper
1/4 cup toasted pine nuts
Instructions
In large skillet, heat olive oil over high heat. Add mushrooms and shallots and sauté until mushrooms begin to brown, about 6 minutes.
Add vinegar and stir to deglaze pan. Remove from heat.
In a large bowl, whisk remaining oil and vinegar. Add parsley and basil and toss to combine. Season to taste with salt and pepper. Serve warm, sprinkled with pine nuts.