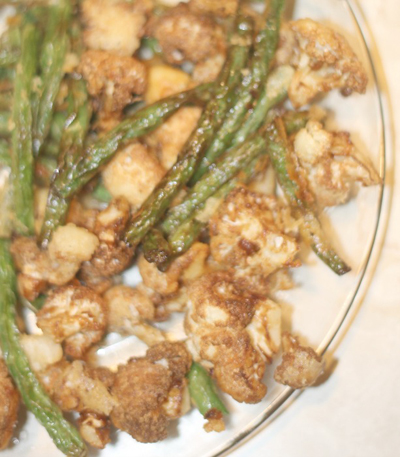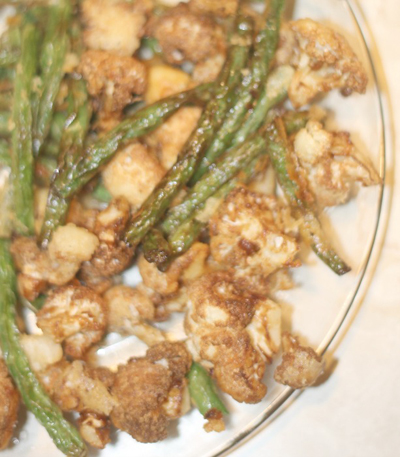 Ingredients
1 bottle of STAR Extra Virgin Olive Oil
1 head of cauliflower
½ lbs. of green beans
2 cups all purpose flour
2 tsp. salt
1 tsp. pepper
Lemon juice
Mayonnaise (optional)
Instructions
Cut Cauliflower into 1 inch florets and trim the green beans. Mix together flour, salt and pepper.
Bring STAR Extra Virgin Olive Oil to 375° in a deep saucepan. Watch heat carefully.
Splash the veggies with lemon juice, then roll them in the flour mixture. Place breaded veggies in to oil for 1-3 minutes, or until lightly browned. Drain, and allow to cool and enjoy!
Optional: Mix a dollop of mayonnaise with a teaspoon of lemon juice for a dipping sauce.