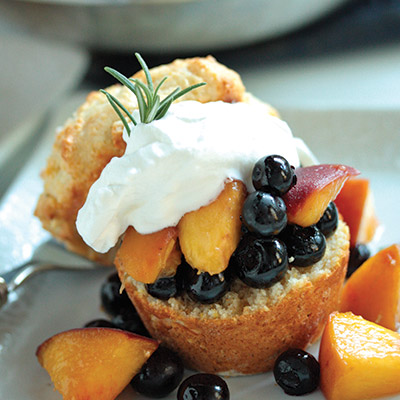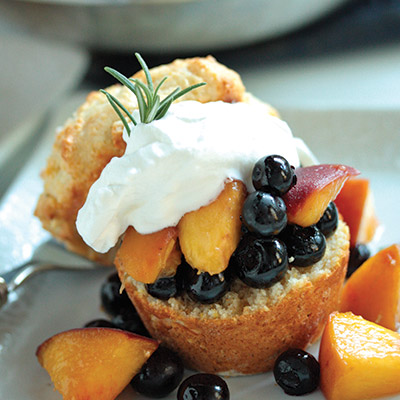 Ingredients
2 cups flour
1 cup fine grind cornmeal, polenta* See Note in Directions
1 Tbsp. rosemary, minced
1 ½ tsp. baking powder
1 tsp. baking soda
¼ tsp. salt
¾ cup greek yogurt
½ cup milk
2/3 cup sugar
1/3 cup STAR Extra Light Olive Oil
2 eggs
3 Tbsp. Grand Marnier liqueur
Instructions
Preheat oven to 400 degrees. Grease a 12 cup muffin tin with non-stick spray.
In a large bowl, whisk together corn meal, flour, baking soda, baking powder, rosemary and salt. In a second large bowl, whisk together Greek yogurt, milk, sugar, olive oil and eggs until sugar nearly dissolves. Make a well in the middle of the dry ingredients. Pour the wet ingredients into the dry ingredients. Fold the ingredients together until they just combine. Do not over mix, the batter will be dense and clumpy and not all of the dry ingredients will look like they combined.
Divide batter into muffin tins and bake for 15-17 minutes, or until a toothpick inserted into the middle of the muffins comes out clean. Let rest in the muffin tin to cool for five minutes before removing and placing on a wire rack to completely cool.
Split and top with seasonal fruit and whipped cream for a fancy dessert or spread with butter and top with honey for dinner.
NOTE
If you are unable to only fine medium-grind cornmeal – put it in a food processor and grind until nearly powdery. Then use for recipe.