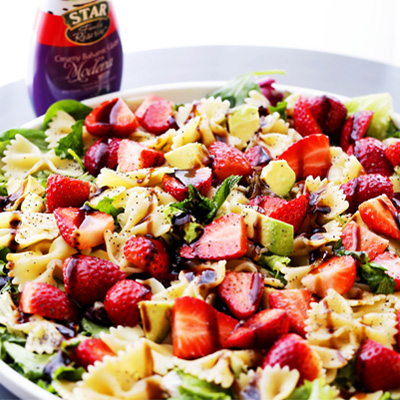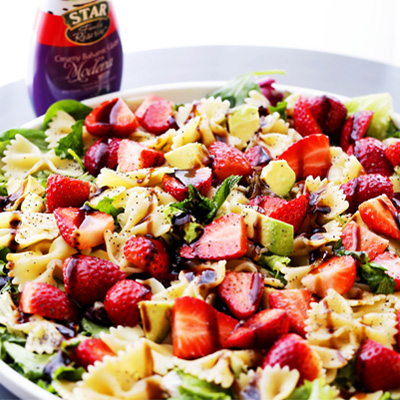 Ingredients
1 pound dry bow tie pasta
4 to 6 cups packed torn salad greens
1 pound fresh strawberries, hulled and halved
2 avocados, diced
1 tablespoon chopped fresh mint
Salt and fresh ground pepper, to taste
1 to 2 teaspoons poppy seeds
½ tablespoon STAR Extra Virgin Olive Oil
3 to 4 tablespoons STAR Modena Creamy Balsamic Glaze
Instructions
Cook pasta according to package instructions.
Drain and immediately rinse with cold water to cool it off and to stop the pasta from cooking.
Add cold pasta to a salad bowl; toss the pasta with salad greens, strawberries, avocado and fresh mint.
Season with salt and pepper.
Add poppy seeds, extra virgin olive oil and balsamic glaze; toss it all together until thoroughly combined.
If the salad seems dry, you can toss it with a bit more extra virgin olive oil and/or balsamic glaze.