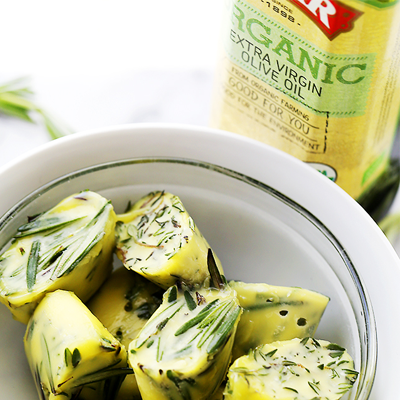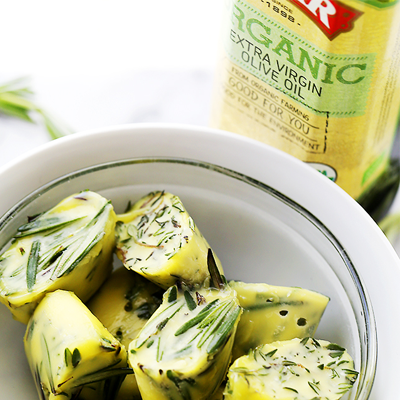 Ingredients
Fresh herbs (basil, rosemary, sage, thyme, oregano, etc...)
Instructions
You can chop up the herbs or leave them in larger sprigs and/or leaves. I always do a combination.
Fill the ice cube compartments about 2/3 full of herbs.
Pour extra virgin olive oil, covering the herbs.
Top the tray with plastic wrap and freeze for several hours or overnight.
Remove the frozen cubes from the ice trays and store in freezer bags.
When ready to use, remove a cube from the bag and transfer it to a frying pan.
Related Recipes
Time: 15 mins

Serves: 4-8

Time: 2 hrs 15 mins

Serves: 4