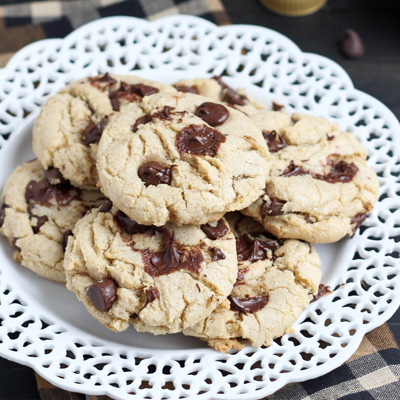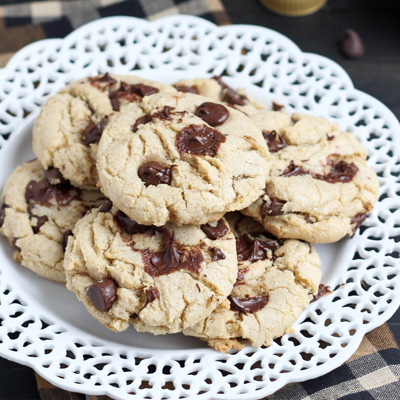 Ingredients
2 cups flour
3/4 tsp. baking soda
1 tsp. cornstarch
3/4 tsp. salt
1/2 cup + 1 Tbsp. STAR Extra Light Olive Oil
1 cup light brown sugar
1/2 cup granulated sugar
1 Tbsp. vanilla
1 egg + 1 egg yolk
1 cup chocolate chips
Instructions
Preheat the oven to 325 degrees. Line two large baking sheets with parchment paper or silicone liners.
Combine the flour, baking soda, cornstarch and salt in a medium bowl. Stir and set aside.
In the bowl of a stand mixer, combine the olive oil, brown sugar, and granulated sugar and mix on low speed until thoroughly combined. Add the egg and mix until incorporated, then add the yolk mixing until combined. Add the vanilla and mix on medium speed until the eggs and vanilla are fully incorporated.
On low speed, slowly add the dry ingredients mixing just until no white streaks remain. Add the chocolate chips and mix until distributed throughout. Scoop the dough onto the prepared cookie sheets into 1-inch balls.
Bake in the pre-heated oven for 8-10 minutes until the edges are just golden brown.
Cook Time: 30 mins
Total Time: 30 mins
Serves: 3 dozen
Related Recipes
Time: 1 hr 20 mins

Serves: 10