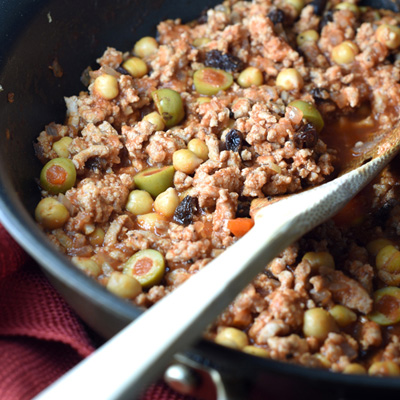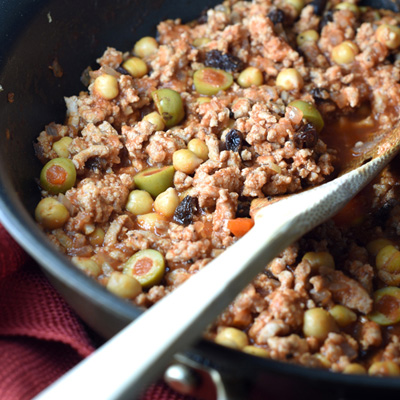 Ingredients
Instructions
In a large nonstick skillet, warm oil over medium-high. Add turkey, onion, and garlic; cook until the turkey is no longer pink and the onion is soft, about 3 minutes. Season with a pinch of salt and pepper. Drain off fat.
Stir in the olives, chickpeas, raisins, chicken broth, vinegar, tomato sauce, salt, cumin, and red pepper flakes. Bring to a medium-low simmer and cook for about 10 minutes, until chickpeas are tender, but not mushy, stirring occasionally to prevent sticking.
Serve on top of rice, on rolls, or as taco filling, with a dollop of yogurt, if desired.