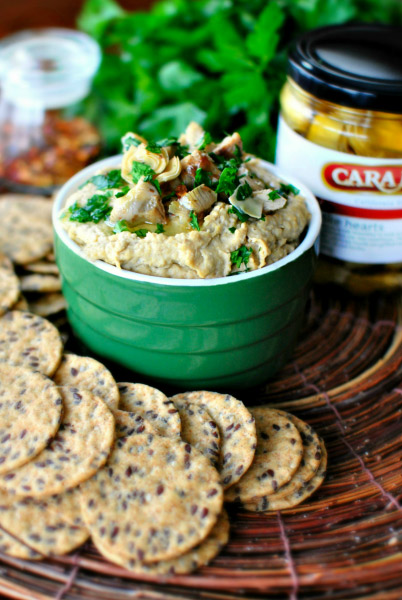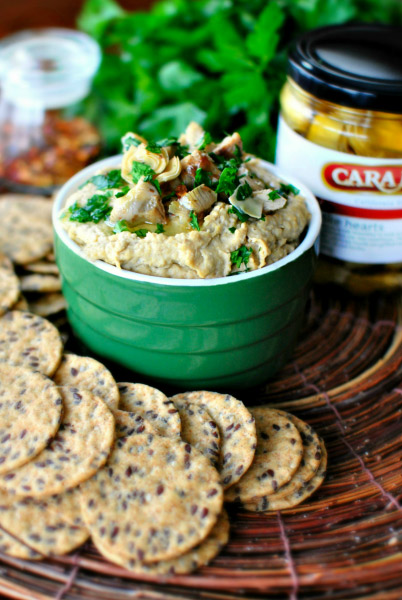 Ingredients
1 heaping cup Cara Mia Grilled Artichoke Hearts, plus more for garnish
1 can chickpeas, drained {reserve chickpea liquid}
5 Tbsp. Tahini
3 Tbsp. lemon, juice
2 Tbsp.STAR Extra Virgin Olive Oil, plus more for garnish
1/4 tsp. fresh grated lemon zest
2 cloves of garlic
1/2 tsp. kosher salt, more or less for taste
2 tsp. minced fresh italian parsley, for garnish
Instructions
Roughly chop up a cup of Grilled Artichoke Hearts and add them to the bowl of your food processor, reserve a few Tbsp. for garnishing at the end.
Next, add in the chickpeas, chopped garlic, tahini, lemon zest, lemon juice, olive oil and salt.
Pulse until smooth, use a spatula to scrape down the sides of the processor bowl halfway through. If you notice it's a little on the thick side, you can drizzle in some of the reserved chickpea liquid and continue to pulse until smooth.
Related Recipes
Time: 15 minutes

Serves: 6-8