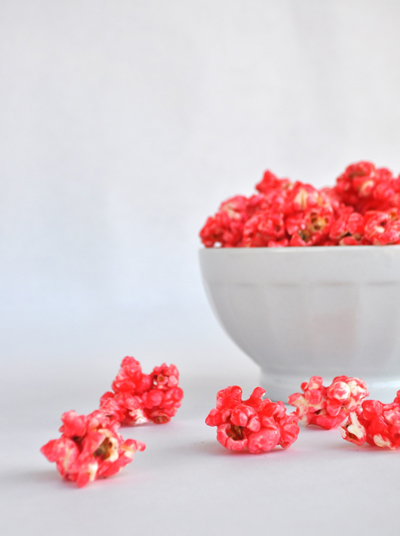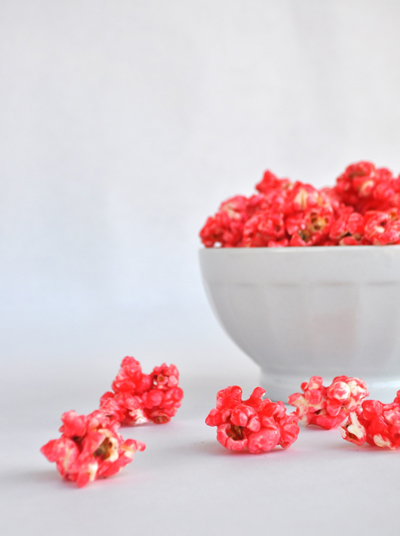 Ingredients
Instructions
Heat oven to 250 degrees. Pop popcorn in a pan, popcorn maker, or microwave. Spray a cooking spray onto a baking sheet or in a roasting pan, and spread the popcorn out in a layer in the pan.
Add the olive oil, corn syrup, and Red Hots to a small pan, and heat until boiling over medium heat. Boil mixture for 5 minutes, stirring constantly. It took almost the full 5 minutes for the Red Hots to fully melt.
Carefully pour mixture over the popcorn in the pan, and stir until the popcorn is evenly coated.
Bake for approximately 1 hour at 250 degrees, stirring every 15 minutes. Baking takes away the "stickiness" of the popcorn. Remove from oven and let cool. Stir to break up any large clumps of popcorn and enjoy!