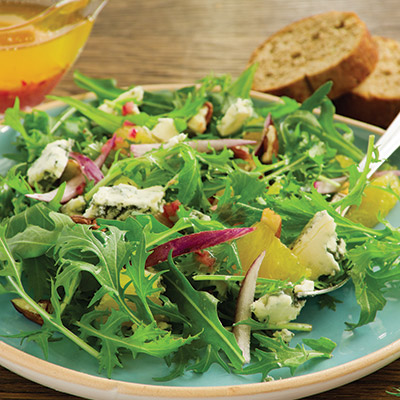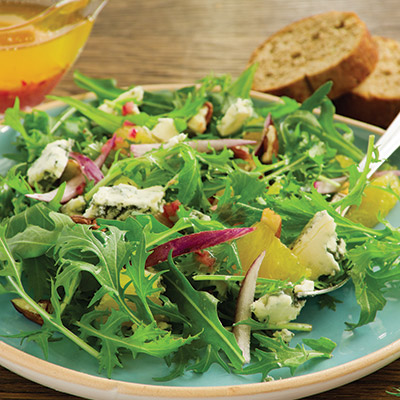 Ingredients
Instructions
Preheat oven to 325º. Roll cheese rounds in chopped pecans, pressing into all surfaces. Place on baking sheet and bake 10 minutes, until pecans are golden.
Meanwhile, whisk olive oil, vinegars and anchovy (if desired) to blend. Season to taste with salt (if not using anchovy) and pepper.
Toss arugula in dressing to coat. Divide among 4 salad plates. Top each with heated cheese round and sprinkle with pecan pieces, if desired.
Cook Time: 15 mins
Total Time: 15 mins
Serves: 4