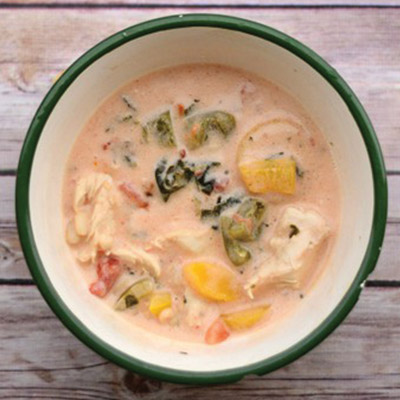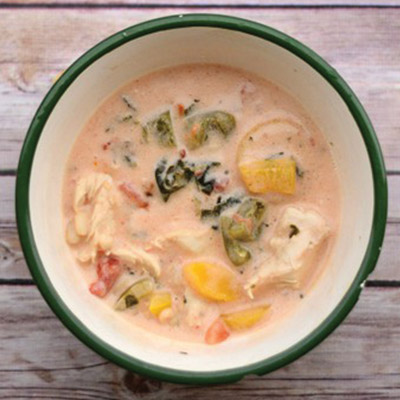 Ingredients
2 Tbsp. of STAR Extra Light Olive Oil
½ cup chicken broth
1 small green pepper, diced
1 small yellow pepper, diced
1 can diced tomatoes, drained
1 box or bag of frozen vegetables
1 jar of alfredo sauce
5 frozen chicken tender pieces (uncooked, unbreaded)
dash of basil, optional
Instructions
Sprinkle 2 Tbsp. of the Olive Oil in the bottom of the slow cooker.
Add all ingredients to the slow cooker EXCEPT for the chicken.
Combine the ingredients in the slow cooker. Add frozen chicken and cover the tenders with the other slow cooker ingredients.
Cook on high for 3-4 hours or on low for 5-6 hours.