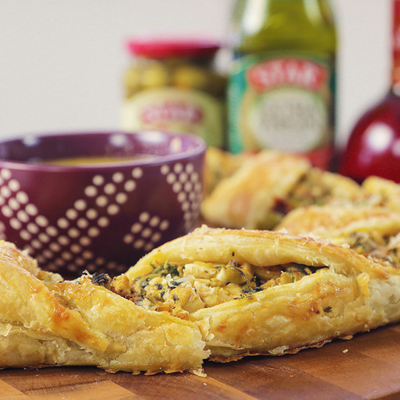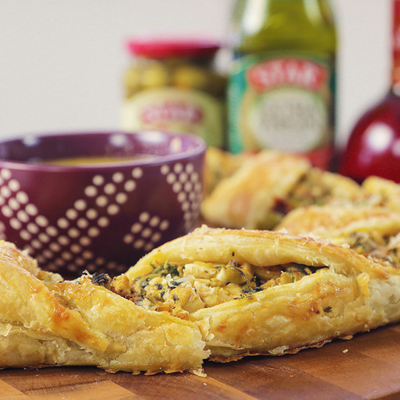 Ingredients
Instructions
In a large bowl add spinach, olives, artichokes, sun dried tomatoes, feta, mozzarella, garlic and olive oil. Add salt and pepper to taste. Mix until well combined.
Roll out the puff pastry into a circle and place on a large, lightly greased baking sheet. Use a bowl to create a center outline and gently scoop the filling around the bowl. Once you remove the bowl, slice the center like a pizza into 8 triangles. Fold the triangle pieces over the filling to form a ring.
Brush dough with beaten egg wash and sprinkle with Parmesan cheese.
Bake at 350F for 20 minutes until filling has melted and pastry dough is browned.
While your ring is baking, prepare the dipping sauce. In a small bowl whisk together Dijon mustard, honey, olive oil, red wine vinegar, and salt and pepper to taste.
Remove ring from oven, serve and enjoy alongside your dipping sauce!
Prep Time: 10 mins
Cook Time: 20 mins
Total Time: 30 mins
Serves: 8