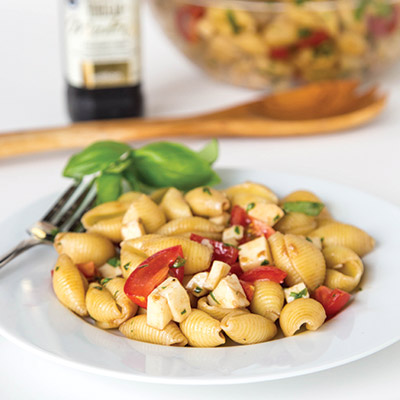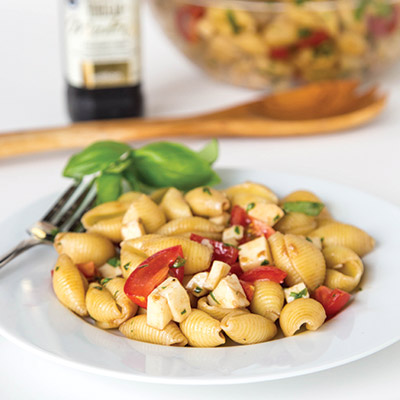 Ingredients
Pasta

1 pound pasta, cooked according to the package directions
1 pint grape tomatoes, halved
1 (8oz) package fresh mozzarella, diced
¾ cup fresh basil, chopped

Dressing

1 clove garlic, grated
½ tsp. salt
¼ tsp. black pepper
Instructions
In a large bowl combine pasta, tomato, cheese, and basil. Set aside.
In a bowl or Mason jar mix together all the ingredients for the dressing. Shake until well combined.
Start by pouring ½ the dressing mixture over the pasta. Mix until combined. Taste, and add more dressing as necessary.
Extra dressing can be added to any leftover pasta salad the next day.