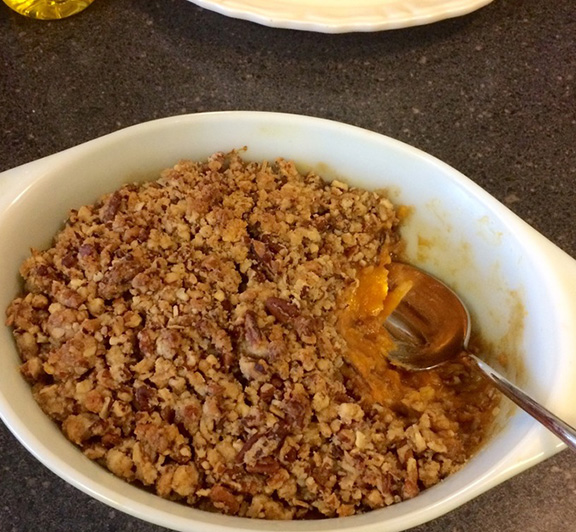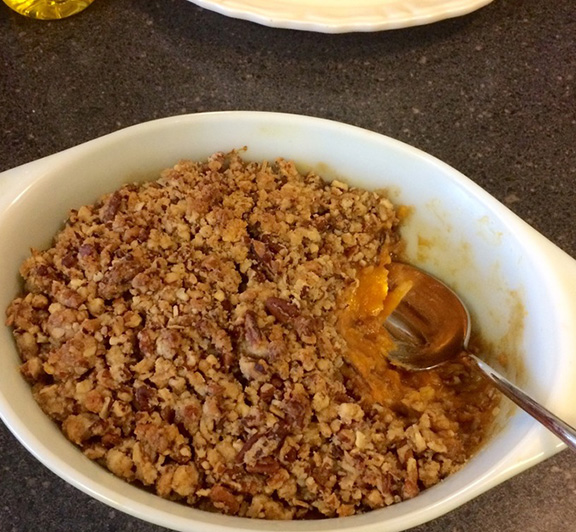 Ingredients
1 Can cut sweet potatoes, drained (29 oz. can)
2 very ripe bananas, peeled
¼ cup plus 2 Tbsp.STAR Extra Light Olive Oil
1/4 cup honey
Kosher salt
1/2 cup all-purpose flour
1/2 cup brown sugar
1 1/2 cups pecans, chopped
Instructions
Preheat the oven to 375 degrees F. Peel the bananas and add them to the bowl along with the can of drained, cut sweet potatoes and 2 Tbsp. of the Star Olive Oil, and the honey.
Season with salt and beat with a hand mixer until everything's well combined and fluffy. Next, spoon into an oven-proof serving bowl and smooth the top.
Mix together the ¼ cup of Star Olive Oil, the brown sugar, flour, and pecans until combined. Then spoon the mixture over the sweet potatoes and return to the oven.
Cook for about 20 minutes, until the pecans are golden. Serve hot.
Prep Time: 10 mins
Cook Time: 20 mins
Total Time: 30 mins
Serves: 6-8