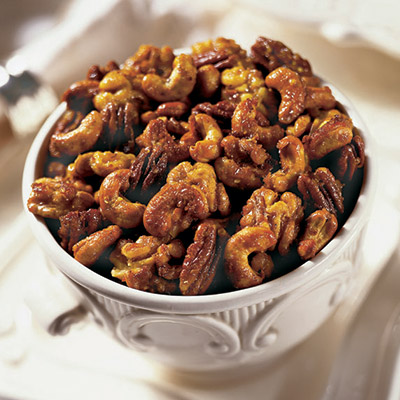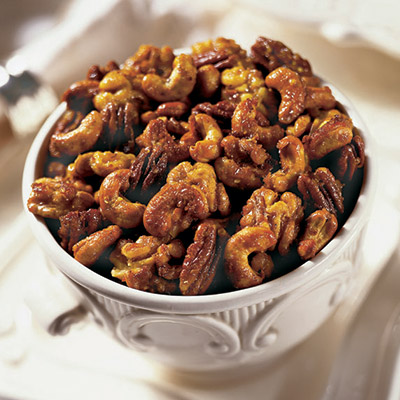 Ingredients
3 Tbsp. STAR Extra Virgin Olive Oil
3/4 tsp. ground ginger
3/4 tsp. curry powder
1/4 tsp. red pepper
3 Tbsp. sugar
2 Tbsp. honey
1/2 cup each walnut halves, pecan halves and cashew nuts salt
Instructions
In large skillet heat olive oil. Add ginger, curry powder and red pepper and sauté just until aromatic, a few seconds.
Stir in sugar and honey. Add nuts and cook and stir until deep golden and nuts are completely coated, about 5 minutes.
Turn mixture out onto baking sheet lined with lightly oiled foil. Quickly separate nuts with wooden spoon. Sprinkle with salt to taste.
Cool completely before serving. Can be made 1 week ahead. Store in airtight container.