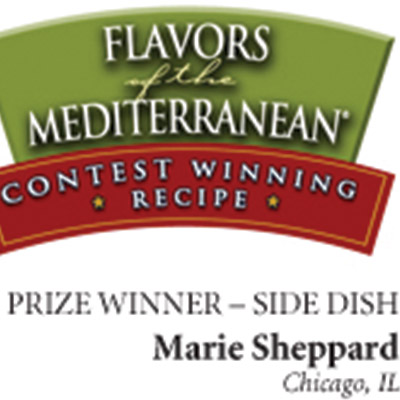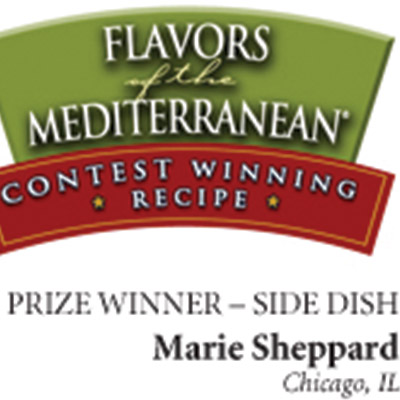 Ingredients
3 Tbsp. STAR Original Olive Oil, divided
2 large red peppers cut into 1/3 inch strips
1 tsp. ground cumin
1/2 tsp. smoked Spanish paprika
1/4 tsp. salt
1/4 tsp freshly ground black pepper
3 Tbsp. STAR Balsamic Vinegar
1 Tbsp. fresh orange juice
1/2 tsp. honey
1 clove garlic
1/3 cup fresh mint leaves
3 Tbsp. chopped almonds
1/4 cup crumbled feta cheese
1/4 tsp. grated orange zest
Instructions
In a 12 inch skillet, heat 1 Tbsp. of olive oil over medium-high heat until it is hot but not smoking. Add pepper strips, cumin, paprika, salt and pepper and sauté, stirring until peppers are softened, 4-5 minutes.
Reduce heat to medium and add vinegar, orange juice and honey, stirring occasionally, until liquid is reduced and peppers are coated and caramelized, approximately 8 minutes. Remove from heat.
Crumble
Pulse garlic in food processor. Add mint leaves and olives. With motor running, slowly add remaining 2 Tbsp. olive oil. Remove bowl from processor and stir in chopped almonds, feta and orange zest.
Transfer peppers to serving bowl and top with crumble.
Prep Time: 5 mins
Cook Time: 20 mins
Total Time: 25 mins