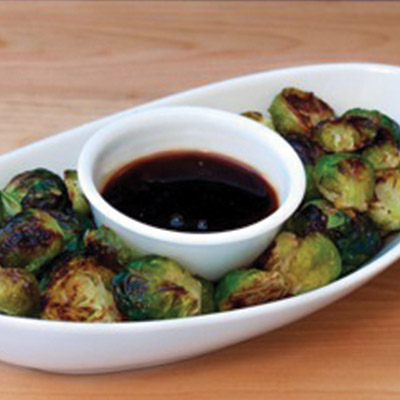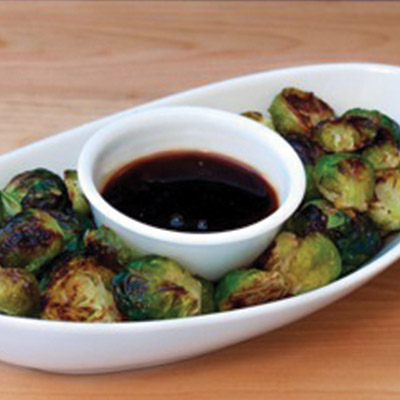 Ingredients
1 lb. fresh brussels sprouts (cleaned, cut in 1/2)
2 Tbsp.STAR Extra Virgin Olive Oil
2 cloves garlic (minced very thin)
1 tsp. salt
Cheesy dipping sauce
½ cup honey
1-2 Tbsp. sriracha
¼ cup soy sauce
Instructions
Brussels Sprouts
Wash the sprouts off and cut them in halves.
Preheat oven to 350°. In a skillet, sauté the garlic and STAR Extra Virgin Olive Oil for a quick minute, just until heated. Throw the sprouts in the skillet. Salt to taste. Let them cook up for 2 minutes. Just until they soak up the oil and garlic, don't cook them completely.
Place flat on cookie sheet or baking pan. Pop in the oven for 25 minutes or until golden brown. Enjoy!
Sriracha Honey Dipping Sauce
Throw honey, Sriracha, and soy sauce into a mixing bowl and whisk.
Add more or less Sriracha to taste and enjoy!