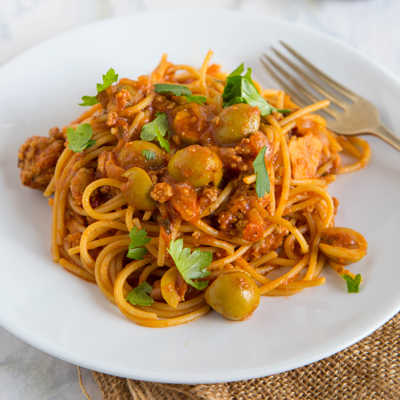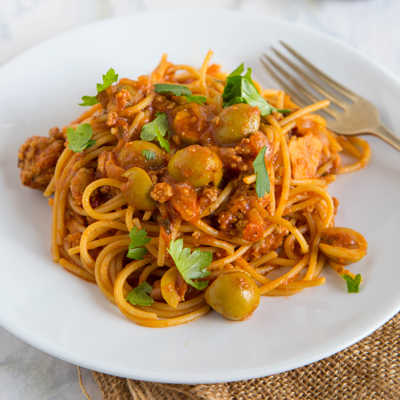 Ingredients
Instructions
Bring a large pot of water to boil, and cook pasta according to the package directions.
In a large skillet, heat olive oil over medium high heat.  Add onions and sauté for 3-5 minutes, until soft. Stir in garlic, and cook for about 1 minute. Add oregano, saffron, paprika; stirring to combine.
Add ground beef to the pan, breaking apart, and cooking until browned. Pour in red wine, and cook for 2-3 minutes. Add olives and pasta sauce and stir to combine.
Let simmer for 10 minutes. Season with salt and pepper to taste.
Drain pasta and toss with sauce to coat. Sprinkle with parsley to serve.