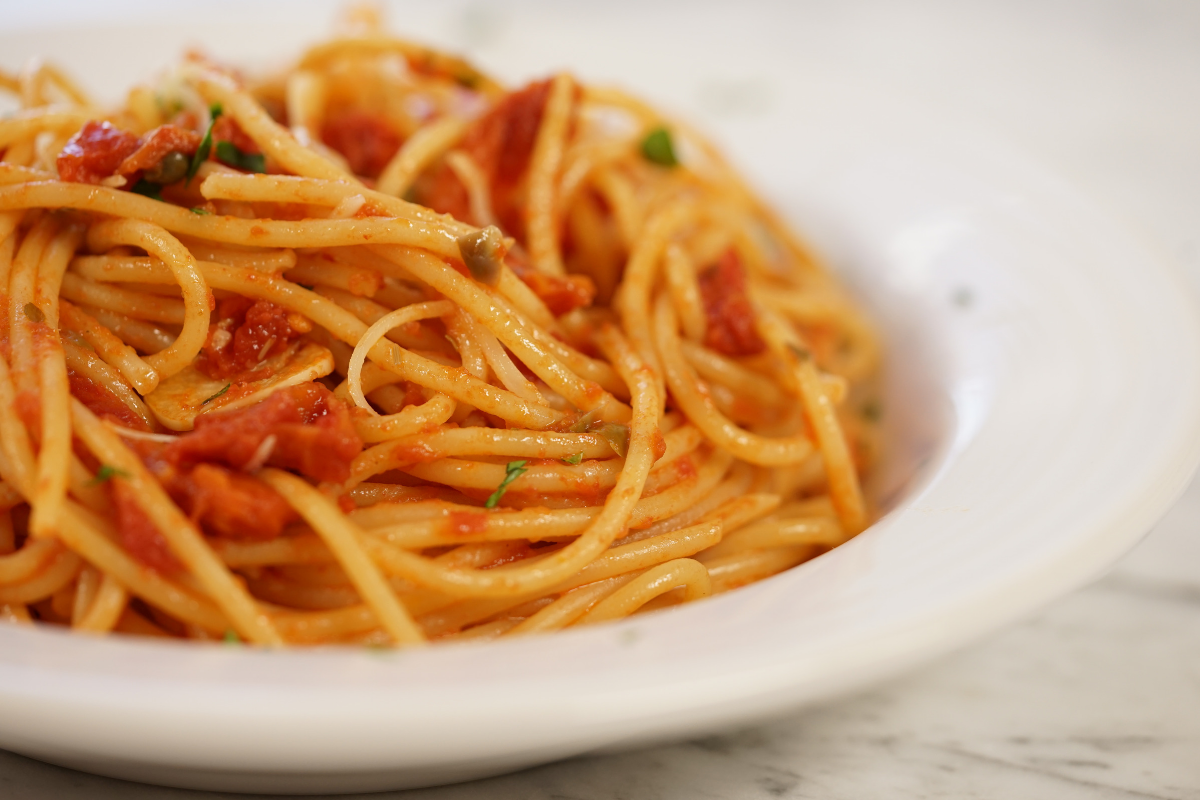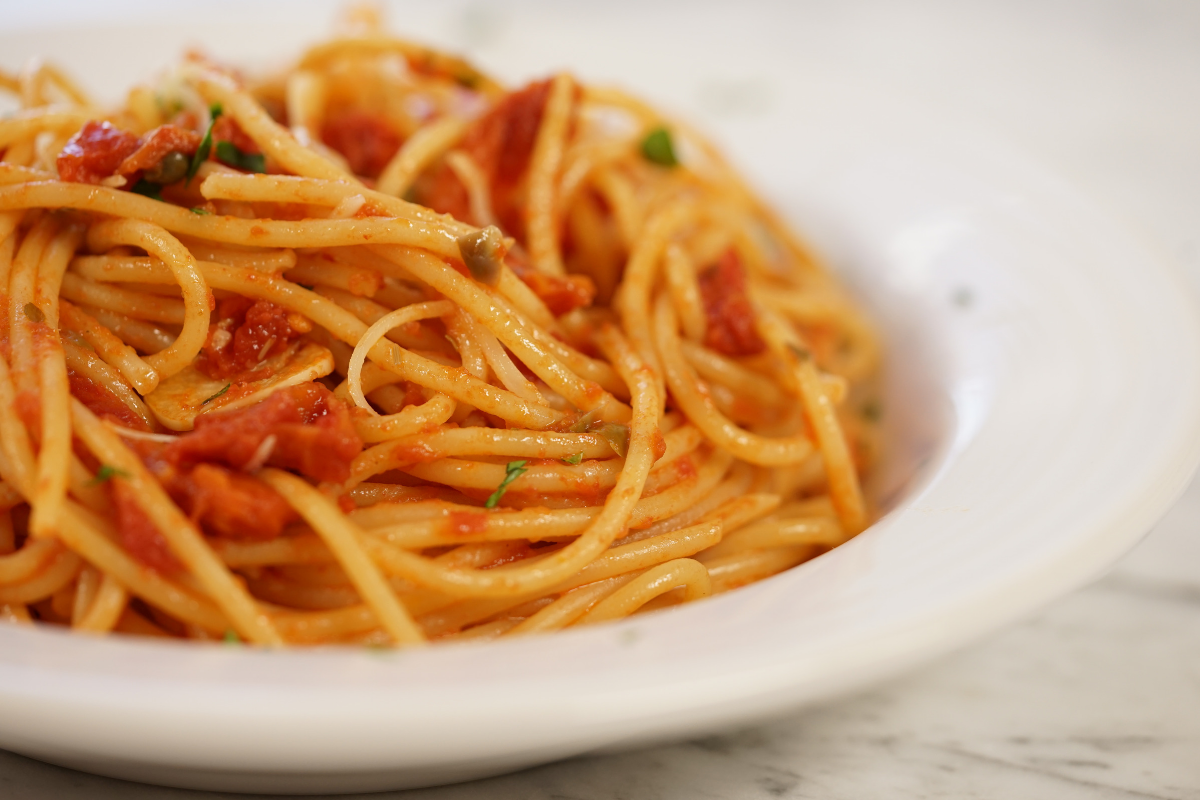 Ingredients
14.5 oz crushed tomatoes
1/4 cup extra virgin olive oil
2 tbsp Star capers, roughly chopped
2 tbsp Cara Mia sun dried tomatoes, julienne style
4 cloves garlic, thinly sliced
3 fillets of Star anchovies, rinsed and patted dry, roughly chopped
1/2 tsp red pepper flakes
1/2 cup parmesan cheese, freshly grated
2 tbsp parsley, minced
1 lb. dry spaghetti
Instructions
Fill a large pot with water and heat to boiling.
Add the olive oil to a large skillet over low heat.
Add the sliced garlic, anchovies, capers, sun dried tomatoes and red pepper flakes. Sauté for five minutes, stirring occasionally.
Add the crushed tomatoes and continue to saute, stirring occasionally.
Drop the pasta so it is cooking while the sauce is finishing – cook the pasta until just al dente.
When the pasta is just al dente, remove from the boiling water and place it directly in the sauce. Toss well. Add 1/4 cup of pasta water if needed. Continue to toss the pasta and allow it to finish cooking in the sauce.
Finish by topping with freshly shared parmesan and minced parsley.