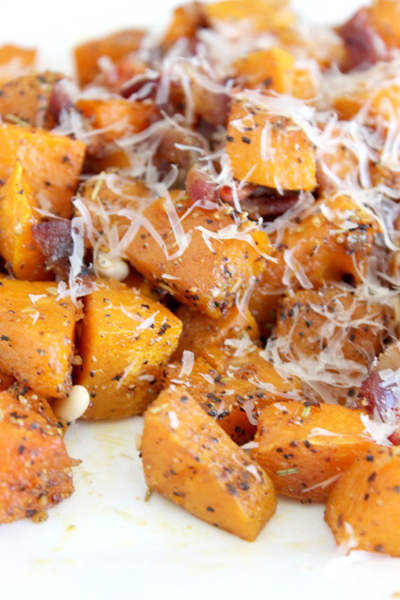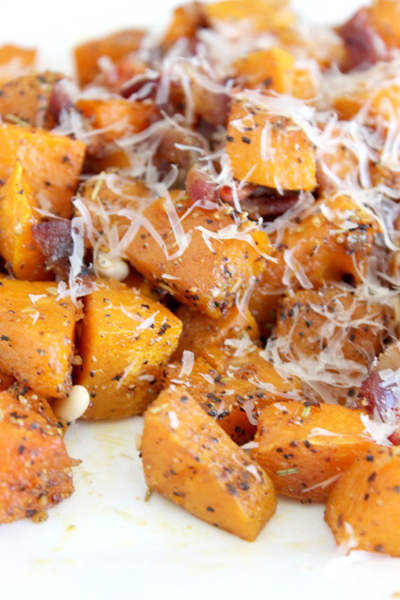 Ingredients
1 3lb butternut squash
2 Tbsp.STAR Extra Light Olive Oil
1 Tbsp. rosemary garlic seasoning
Kosher salt & pepper to taste
1/4 cup toasted pine nuts
2 strips center cut bacon
1/4 freshly grated parmesan cheese
Instructions
Cut and cube butternut squash, then place in bowl toss with Olive Oil and seasonings place on cookie sheet and bake at 400 degrees for 30-45 minutes.
Halfway through baking process remove from oven and toss pan to re-coat and flip squash.
Once removed from oven, toss with remaining ingredients and serve immediately and enjoy!