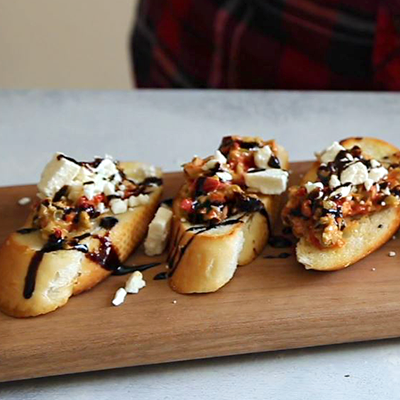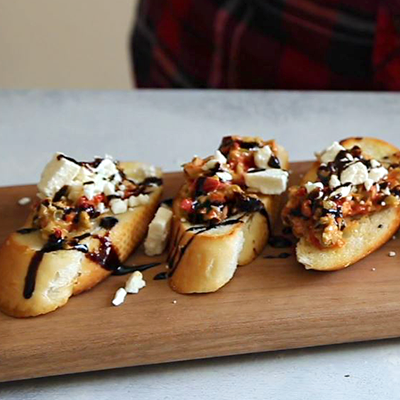 Ingredients
Instructions
In a small saucepan over medium heat, bring STAR Balsamic Vinegar to a simmer, stirring occasionally until the sauce has reduced by half and become syrupy, about 10 minutes.
Remove the glaze from the heat, and allow the balsamic glaze to cool.
In a small food processor, add in the STAR Pimiento Stuffed Manzanilla Olives, garlic, salt, pepper, Cara Mia Piquillo Peppers, lemon juice, STAR Olive Oil and Dijon mustard. Pulse the food processor 5-7 times until the mix is chunky and combined.
Top the toasted sliced baguette with the red pepper bruschetta, crumbled feta, and the balsamic drizzle. Serve immediately.
Related Recipes
Time: 15 mins

Serves: 4-8