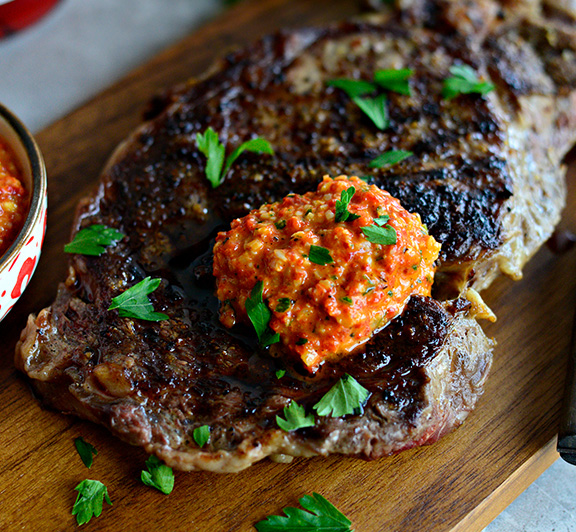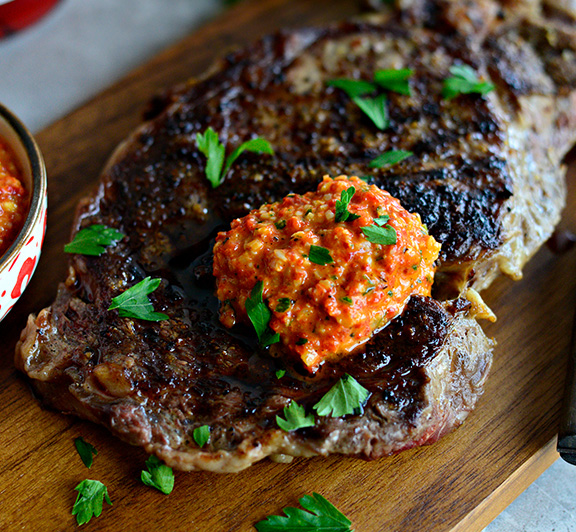 Ingredients
3 Tbsp. blanched almonds, toasted in a dry skillet
2 cloves fresh garlic, peeled
1/4 cup Parsley Leaves
1/2 cup grated Manchego cheese
1/2 tsp. Kosher Salt
1/4 tsp. ground Black Pepper
1/2 cup STAR Extra Virgin Olive Oil
Instructions
Add almonds to a dry, 8-inch skillet. Toast the nuts over medium-low heat until lightly golden and fragrant. Remove and cool.
Add toasted almonds, garlic and parsley to a small mini food processor and pulse until coarsely chopped. Add peppers, cheese, salt, pepper and oil, pulse until combined.
Spread pesto on grilled bread or spoon onto grilled chicken or steak.