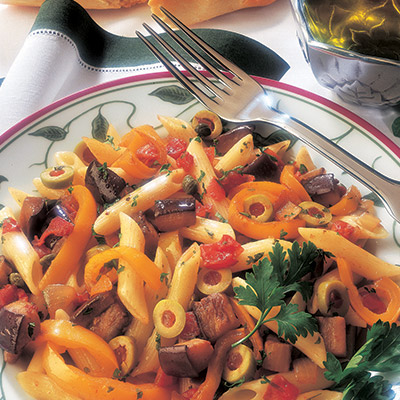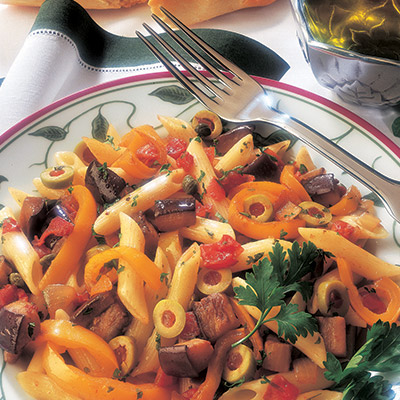 Ingredients
Instructions
In a sauté pan, stirfry eggplant and garlic in 4 Tbsp. olive oil until tender and a little brown.
In a large pan sauté onion and pepper in remaining oil for 5 minutes. Add eggplant mixture and all other ingredients to onion and pepper. Cover and cook over low heat for approximately 7 minutes. Cook pasta according to package directions.
Toss hot, drained pasta together with eggplant sauce and serve with grated Parmesan.
Prep Time: 10 mins
Cook Time: 20 mins
Total Time: 30 mins
Serves: 4