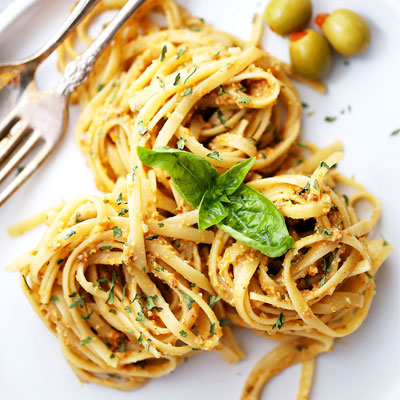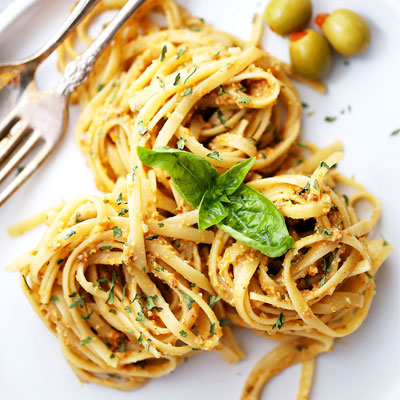 Ingredients
Instructions
Prepare pasta according to the directions on the package.
In a food processor, combine olives, basil, sun-dried tomatoes, garlic, pine nuts, and olive oil; pulse until smooth.
Reserve a couple tablespoons of the pasta water and drain out the rest.
Add the pesto (a few tablespoons at a time because you may not need all of it) and reserved pasta water to the prepared fettuccine; gently mix and stir until everything is well combined.