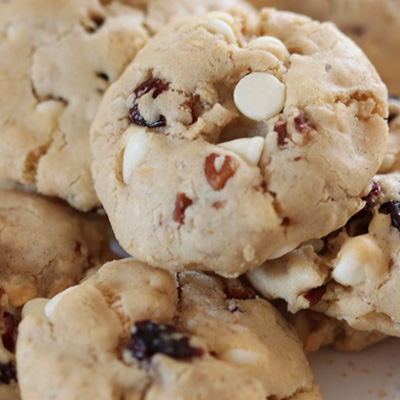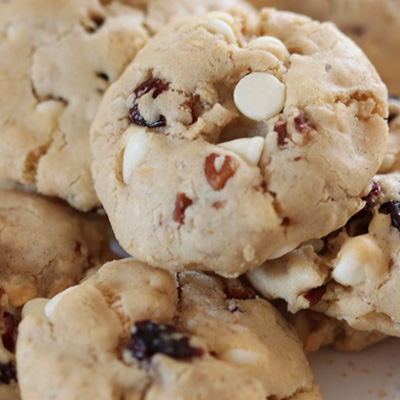 Ingredients
1 cup old-fashioned oats (not instant)
2 1/4 cup all-purpose flour
1 tsp. baking powder
1 tsp. baking soda
1/2 tsp. salt
3/4 cup STAR Extra Light Olive Oil
1 cup light brown sugar
1 cup sugar
2 large eggs
1 tsp. pure vanilla extract
1 cup white chocolate chips
1 cup dried cranberries
1 cup chopped pecans
Instructions
Sift together oats, flour, baking soda, baking powder, and salt.
In a large bowl, use an electric mixer to beat together the Olive Oil, brown sugar, and regular sugar until well combined (it will look like wet sand). Add in eggs and vanilla and beat until light in color.
Gradually add flour mixture until all the ingredients are well incorporated, but be careful to not over-mix. Stir in white chocolate, cranberries, and pecans.
Drop cookie dough onto baking sheets by rounded Tbsp., spacing them about 1 inch apart. Bake for 12-15 minutes, until lightly golden around the edges.
Cool cookies on the baking sheet for 5 minutes, then transfer them onto a cooling rack to cool completely. If you try to transfer them too early, the weight of all the goodies in the cookies will make them break apart. After cookies are completely cooled, store in an airtight container and enjoy!