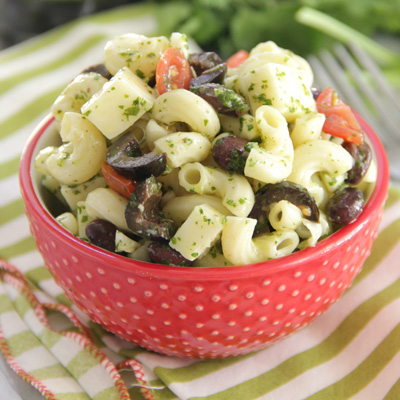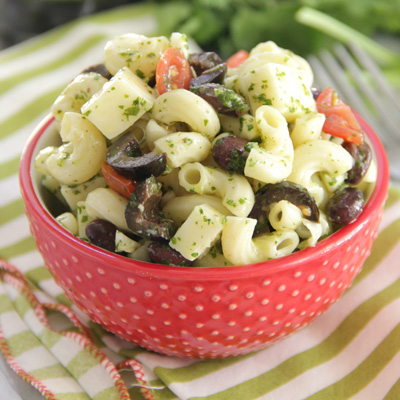 Ingredients
For the Cilantro Vinaigrette:
2 cups packed fresh cilantro leaves, stems removed
1/2 cup STAR Extra Virgin Olive Oil
1 clove garlic
1 small shallot, roughly chopped
1/4 teaspoon ground cumin
1 lime, juiced
Salt to taste


For the Macaroni Salad:
1/2 pound elbow macaroni
1 ear shaved fresh corn, husks and silks removed
1 cup black beans, rinsed and drained
1 cup cubed jack cheese
1 cup quartered cherry tomatoes
Cilantro vinaigrette
Instructions
Make the vinaigrette. Add all of the ingredients to a bowl of a food processor or high-powered blender and blend until smooth. Add salt to taste. Feel free to use more olive oil if needed to thin the dressing to your desired consistency. Set aside.
Cook the macaroni according to the package directions. Drain and let cool. Add the cooked macaroni to a large bowl. Add the corn, black beans, olives, cheese, and tomatoes to the bowl. Pour desired amount of the vinaigrette on top and mix everything together until well-combined.
Cover the bowl and chill for at least 1 hour. Serve.