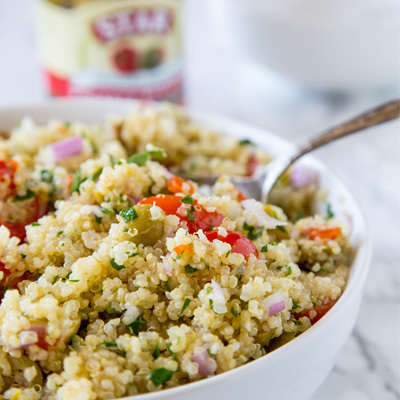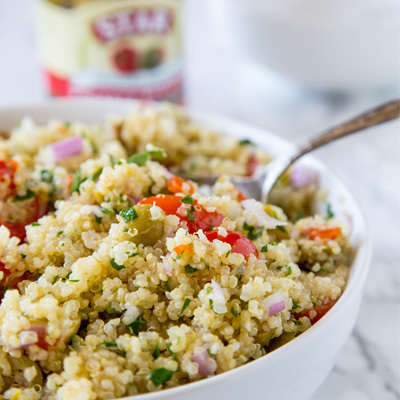 Ingredients
Instructions
Rinse quinoa until the water runs clear. In a sauce pan combine chicken stock and quinoa. Bring to a boil, reduce heat, cover and cook for 15 minutes.
Meanwhile whisk together olive oil, lemon juice, thyme, salt and pepper until well combined.
Once cooked mix together quinoa, tomatoes, green olives, red onion, and parsley.
Pour vinaigrette over quinoa mixture, and mix well.
Cover and store in the fridge until ready to serve.