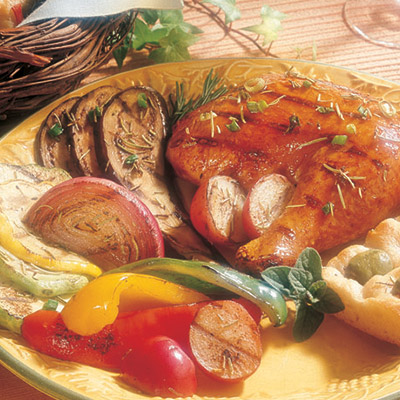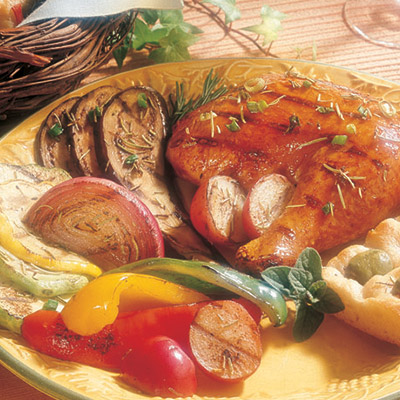 Ingredients
Instructions
Combine ingredients and set aside 1/4 cup of the marinade, before you mix it with the chicken.
Rinse and dry chicken and toss in a bowl with the marinade. Marinate chicken for 1/2 – 1 hour. Preheat oven to 450 degrees or grill to medium-high. Cook 20 minutes, skin side up. Brush with remaining marinade, turn and cook 20 – 25 minutes more. Smaller pieces may cook slightly faster.
Brush marinade on vegetables such as zucchini, bell peppers, red onions, eggplant and summer squash. Grill or oven grill on cookie sheet until tender.
Related Recipes
Time: 1hr 15mins

Serves: 8-10