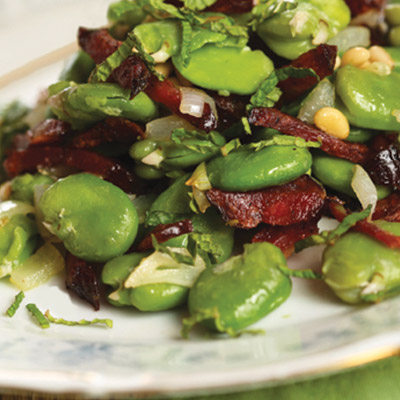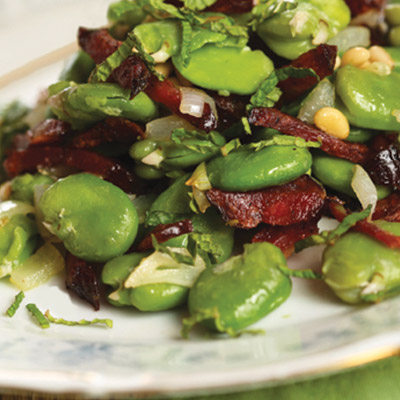 Ingredients
1 cup diced onion
12 Tbsp. STAR Extra Virgin Olive Oil
4 oz. dry Italian salami, cut into ¼ - inch wide strips
6 garlic cloves, thinly sliced
2 (16 oz.) package baby lima beans, thawed
1/2 cup STAR Balsamic Vinegar
1/2 cup shredded basil
Salt and pepper
1/3 cup toasted pine nuts
Instructions
In large skillet over medium-high heat, sauté onion in 4 Tbsp. olive oil until translucent, about 3 minutes. Add salami and garlic and cook 1 minute longer.
Add lima beans and toss to combine. Transfer mixture to serving dish and allow cool to room temperature.
In a small bowl, whisk remaining olive oil with vinegar. Pour over bean mixture.
Add basil strips and season to taste with salt and pepper. Toss again, then sprinkle pine nuts over top and serve.
Serves: 10 to 12 servings
Related Recipes