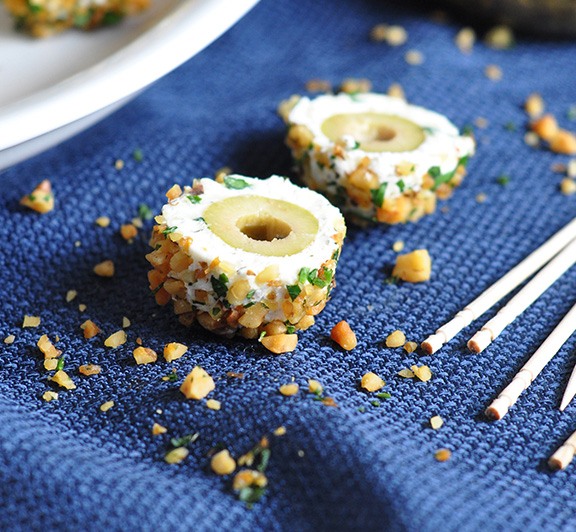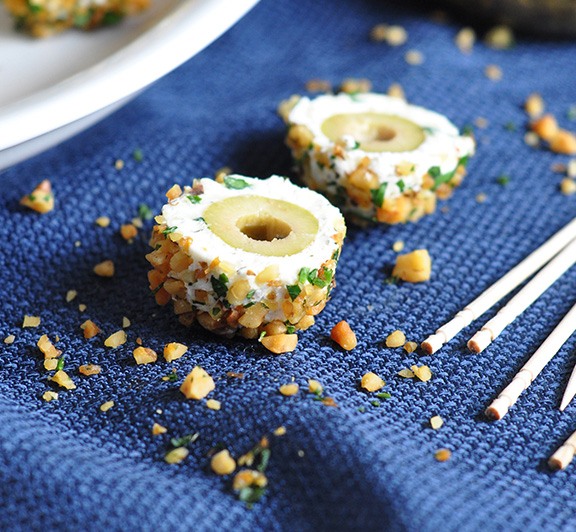 Ingredients
1/2 cup walnut halves
1/3 cup fresh parsley, finely chopped
4 ounces cream cheese, room temperature
1/2 cup (2 ounces) finely shredded Gouda cheese, room temperature
1/2 teaspoon Worcestershire sauce
1 teaspoon dried dill
Assorted crackers
Instructions
Preheat oven to 350 degrees F. Spread walnuts out on a baking sheet; bake for 5 minutes, toss and bake for 5 minutes more until toasted. Let cool. Transfer to a cutting board and chop finely. Place in a shallow bowl with the parsley and mix to combine.
Place cream cheese, Gouda cheese, Worcestershire and dill in a medium bowl; beat with a handheld mixer until thoroughly combined.
Mold 1 teaspoon cheese mixture around each olive; shape into a ball.
Roll each cheese covered olive in the walnut-parsley mixture; set on a large plate.
Place in the refrigerator for 30 minutes until firm.
Serve with crackers and enjoy!
Recipe developed by: http://bellyfull.net
Prep Time: 20 mins + chilling
Total Time: 50 mins
Serves: Makes 20