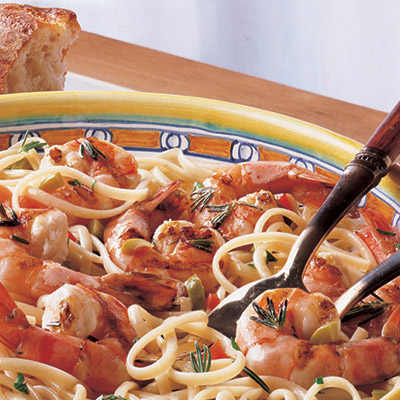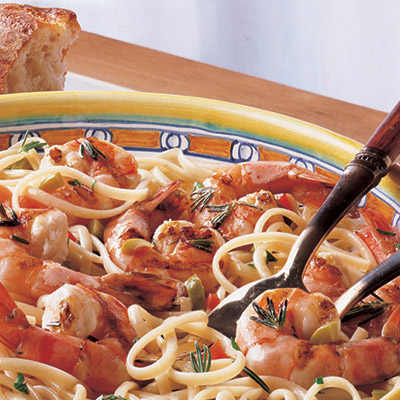 Ingredients
Instructions
Combine marinade ingredients in a large bowl and marinate shrimp for 20 -30 minutes.
Combine ingredients for olive-herb sauce together and set aside. Cook pasta according to package directions.
Skewer shrimp and grill over medium-high heat for 2-3 minutes per side. Remove from skewers and toss with pasta and olive-herb sauce.
Prep Time: 10 mins
Cook Time: 40 mins
Total Time: 50 mins
Serves: 4