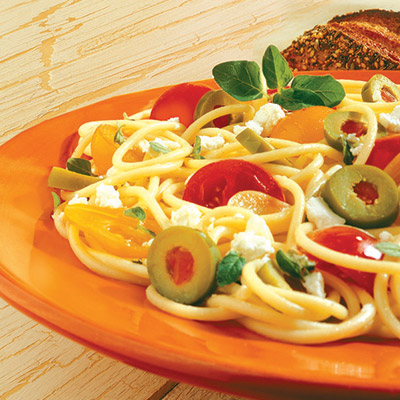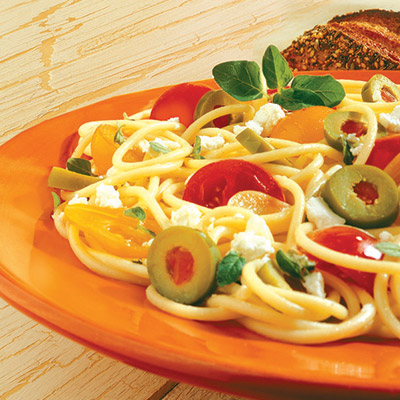 Ingredients
Instructions
In a large skillet, heat olive oil over medium-high heat. Stir in garlic and cook until barely golden about 1 minute. Add vinegar and bring to a boil.Remove from heat and stir in tomatoes, olives and oregano.
Place pasta in a large bowl and add tomato mixture. Toss to combine. Season to taste with salt and pepper.
Serve immediately or cool to room temperature. Tossing before serving. Sprinkle with goat cheese.