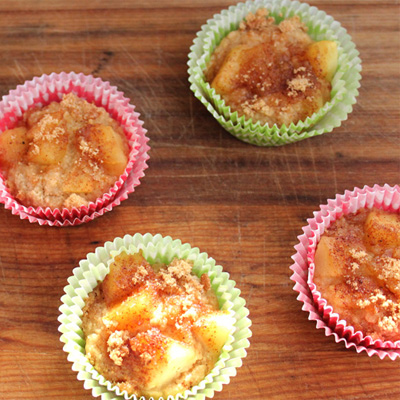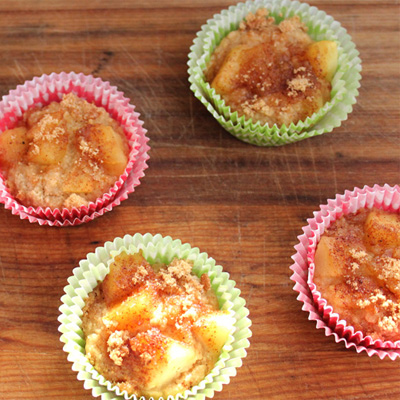 Ingredients
1½ cups oat flour
¼ cup brown rice or white rice flour
1 Tbsp. potato starch
2 tsp. baking powder
¼ cup plus 2 Tbsp. STAR Extra Light Olive Oil
½ cup sugar
⅛ tsp. apple cider vinegar
½ cup whole milk (poured over vinegar to make buttermilk)
½ cup unsweetened organic applesauce

For the topping on the muffins

2 apples
1 Tbsp. lemon juice
¼ cup brown sugar
¼ tsp. coriander
¼ tsp. cinnamon
⅛ tsp. nutmeg
Instructions
Preheat oven to 325F and place paper muffin liners into a muffin pan.
Chop the apples into small cubes and place them in a bowl with lemon juice and water so they don't brown. Place them in a small saucepan and simmer for one minute. Remove from heat.
Mix the topping ingredients in a small bowl (except the apples) and set aside.
Mix the STAR Extra Light Olive Oil and the sugar then stir in the milk and applesauce. Sift in the flours and baking powder. Mix until combined.
Pour the gluten free apfelkuchen muffin batter into paper muffin liners about ¾ of the way. Press the chopped apple gently into each muffin. Top with a Tbsp. of topping. Bake 15-25 minutes. Muffins are done when a knife inserted into the center comes out clean.