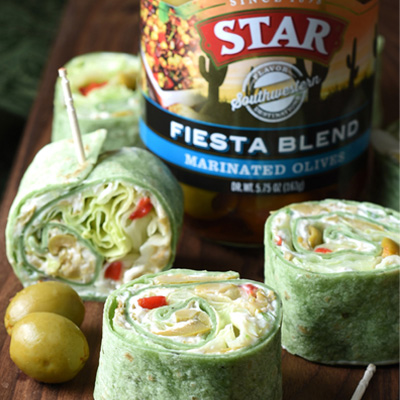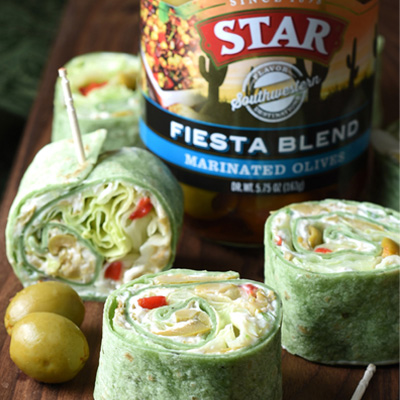 Ingredients
Instructions
Place 14 olives and the cream cheese in a food processor; blend until smooth. Transfer to a bowl and fold in the scallions and pimientos.
Chop the remaining olives.
Divide the cream cheese mixture between the two tortillas, spreading it almost to the edge. Top with the chopped olives, and 1-2 lettuce leaves in the center. Roll up tightly.
Place wooden toothpicks about 1-inch apart down the seam of the rolled tortillas. Cut in between the toothpicks to form the pinwheels.
Refrigerate until ready to serve.