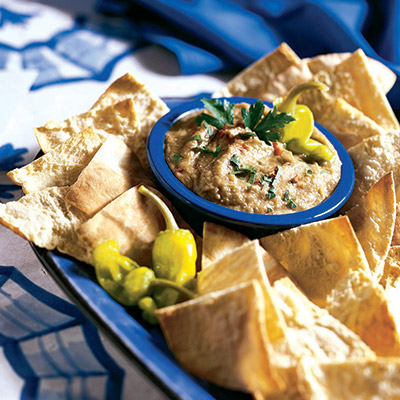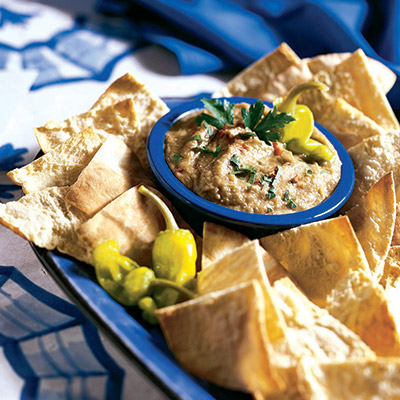 Ingredients
Instructions
Preheat oven to 400 degrees.
Place eggplants onto a baking sheet and cut it length-wise. Bake for 30 minutes or until soft.
When cool enough to handle, scoop the meat from the eggplants and place it into a food processor with garlic. With the machine running, gradually add olive oil and vinegar.
Once done add pepper flakes and salt to taste. Transfer it into a serving bowl and sprinkle with parsley. Garnish with pepperoncini and serve with pita triangles or crackers.