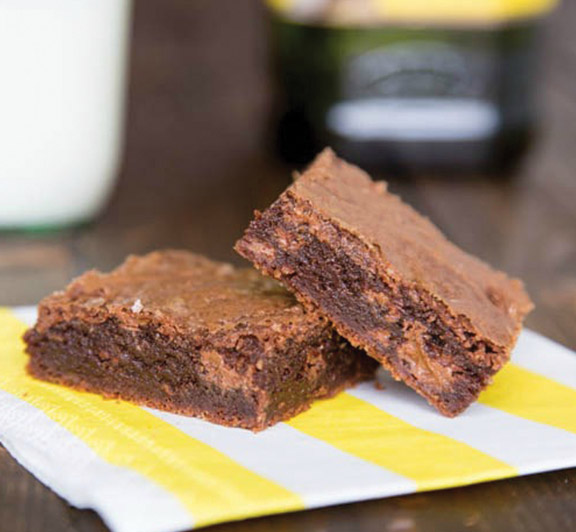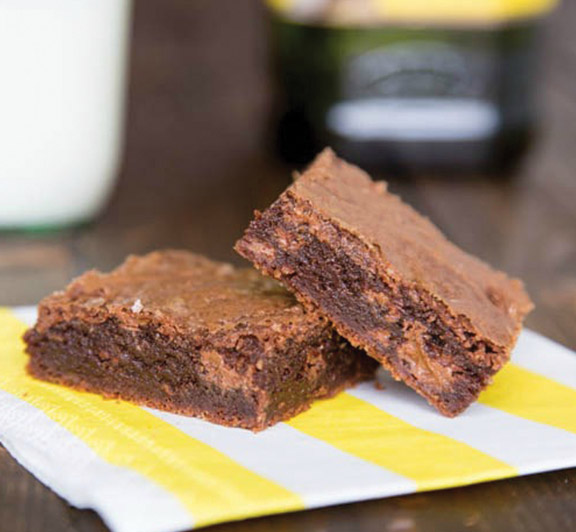 Ingredients
2 oz. unsweetened chocolate, melted
1 cup sugar
2 eggs
1 tsp. vanilla extract
¾ cup flour
½ tsp. salt
1 cup semi-sweet chocolate chips
Instructions
Preheat oven to 350 degrees. Line an 8 inch baking dish with parchment paper, or grease. Set aside.
In a bowl mix together melted chocolate and olive oil. Stir in sugar, eggs, and vanilla until well combined.
Mix in flour and salt. Fold in chocolate chips. Pour into prepared baking dish.
Bake for 25 minutes, until a tester comes out mostly clean. Do not over bake.
Remove from oven and cool completely before slicing.