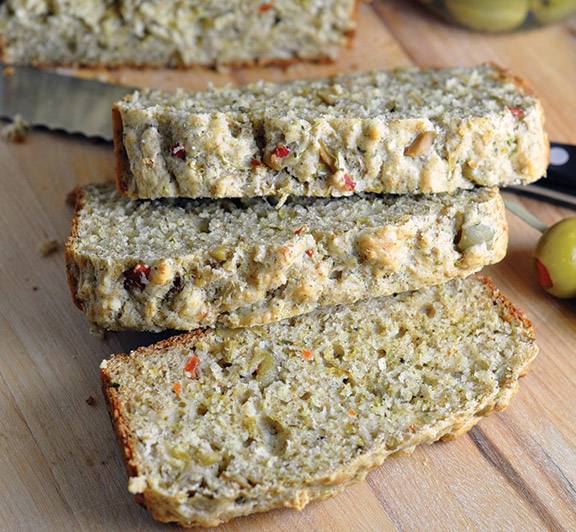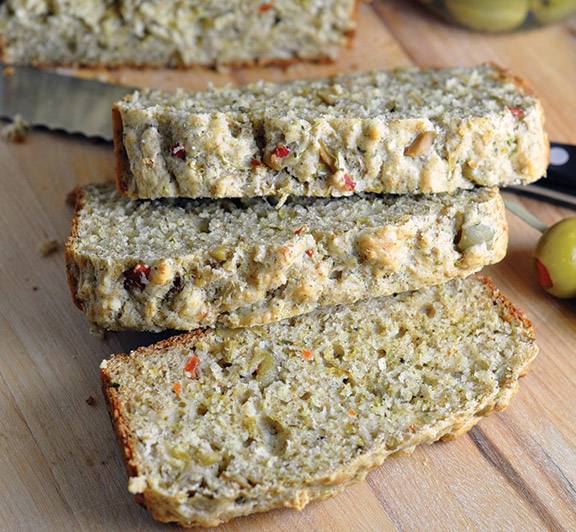 Ingredients
1 ⅓ cups flour
1 ½ tsp. baking powder
¾ tsp. salt
½ cup sugar
¼ cup brown sugar
2 eggs
1 tsp, vanilla
¾ cup fresh cranberries
½ cup pecans, chopped
Instructions
Preheat the oven to 350 degrees. Spray 3 or 4 mini loaf pans with cooking spray and set aside.
In a medium bowl combine the flour, baking powder, and salt. Mix and set aside.
In a large bowl combine the olive oil, sugar, and brown sugar. Mix well. Add in the eggs and stir until combined. Stir in the vanilla. Add the flour mixture to the olive oil mixture and stir until just blended. Gently fold in the cranberries and pecans.
Divide the batter evenly between 3 or 4 mini loaf pans. Place several fresh cranberries on top of each loaf before placing in the oven. Bake for 25-35 minutes or until a toothpick inserted into the middle comes out clean.
Remove from oven and cool on a wire rack. Slice and enjoy!
Related Recipes
Time: 55 mins.

Serves: 14