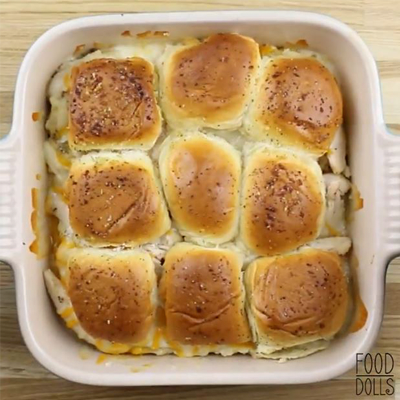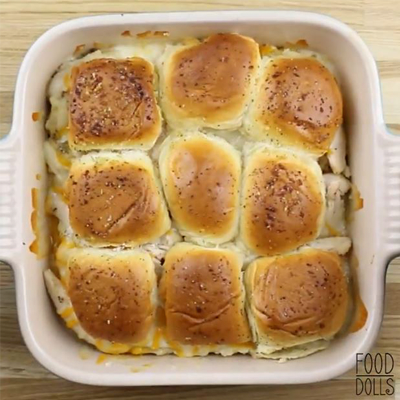 Ingredients
9 Hawaiian bread rolls or dinner rolls
1 cup prepared mashed potatoes
1 cup turkey breast, sliced
1 cup Colby Jack cheese, shredded and divided
1 cup mozzarella cheese, shredded and divided
1 tsp. garlic, grated
1 tsp. dried Italian herbs (or your favorite dried herbs)
1/4 tsp. kosher salt
3 Tbsp. STAR Extra Light Olive Oil
Instructions
Preheat oven to 350 degrees F.
Slice the dinner rolls in half and place bottom half on an 8×8 baking dish.
Sprinkle half of the Colby jack cheese and half of the mozzarella. Spread the mashed potatoes. Top with the turkey and remaining cheeses, then place the top half of the rolls on top.
In a small bowl mix together the garlic, herbs, salt, and olive oil. Brush over the rolls.
Bake for 20-25 minutes or until cheese is melted and bubbly.