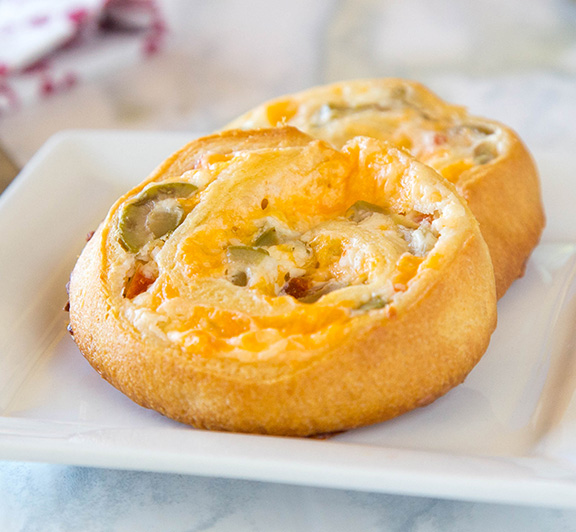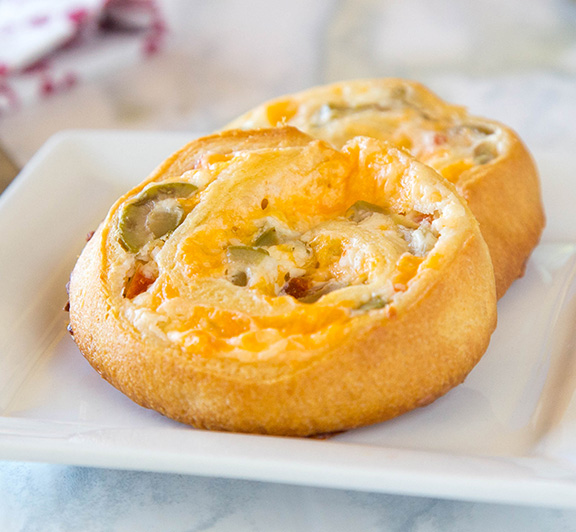 Ingredients
1 (8 oz) block of cream cheese, softened
½ cup mayo
1 ½ cups cheddar cheese, shredded
1 clove garlic, grated
1 (7oz) jar STAR Hot Pepper Stuffed Green Olives, drained and coarsely chopped
1 package crescent roll sheets
Instructions
Preheat oven to 375 degrees.
In a large bowl combine all of the ingredients. Mix until everything is evenly distributed.
Unroll crescent dough on large cutting board. Spread mixture evenly over the surface. Roll tightly into a log.
Using a serrated knife cut into ½ inch slices. Place on lined baking sheet. Bake for 15-18 minutes until golden brown.