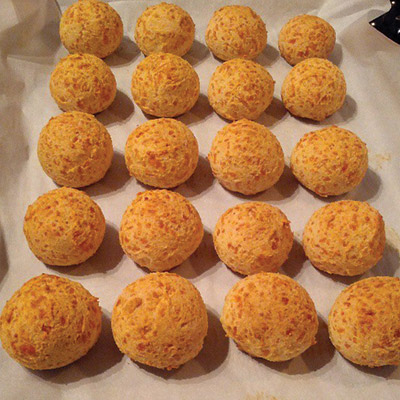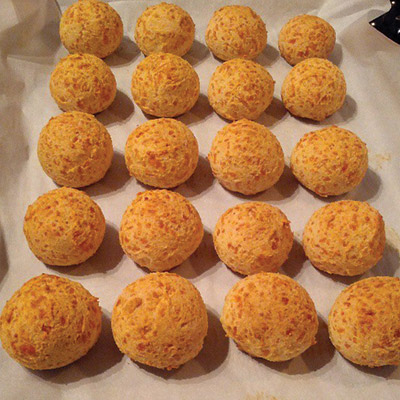 Ingredients
2 cups tapioca flour
1/2 tsp. salt
1/4 tsp. garlic powder
1/2 cup STAR Extra Light Olive Oil
1 garlic clove, finely minced
1/3 cup water
1/3 cup
2% milk
2 eggs, beaten
8 oz. finely shredded Parmesan cheese
Instructions
Preheat oven to 375 degrees F. Line a baking sheet with parchment paper.
In a bowl, whisk together the tapioca flour, salt, and garlic powder until combined.
In a saucepan, combine STAR Butter Flavored Olive Oil, garlic, water, and milk. Bring to a boil over medium heat.
Pour the olive oil/milk mixture over the tapioca flour mixture. Stir until combined. Allow the dough to rest for 10 minutes. Stir the eggs and Parmesan cheese into the dough until combined.
Using a small cookie scoop, scoop dough onto the baking sheet.
Bake for 15 – 20 minutes, until golden brown. Serve warm.
Prep Time: 10 mins
Cook Time: 20 mins
Total Time: 30 mins
Serves: 6