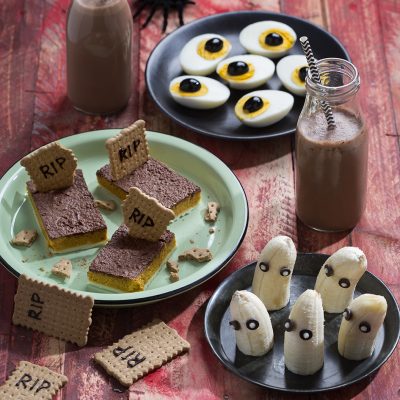 On Halloween, anything and everything goes. And you can use scary food for an extra dose of fright – before eating it yourself, of course! Follow these simple tips for a deliciously creepy Halloween.
Cut out a spooky face, with ghastly eyes and mouth, from a thin slice of cheese. Serve it on top of an open-faced burger so that it melts before your eyes.
A black olive on top of half a hardboiled egg makes a terrifying all-seeing eye.
Cut a banana in half, add a couple of chocolate chips for eyes and you've got yourself a bewitching ghost you may have second thoughts about eating.
For dessert, write RIP in melted chocolate on a series of rectangular cookies to make an impressive graveyard you can then devour with delight.